Heating & Air Conditioning
We excel at residential & small commercial HVAC repair, service, installation, replacement, maintenance, tune up, cleaning, safety inspections and free installation estimates.
We are located in Frisco, TX and serve the greater Dallas area as a leading HVAC contractor. Thank you for your interest and we can't wait to enhance the quality of your indoor comfort control!
Our family owned and operated air conditioning & heating company serves Frisco, Plano, McKinney, Allan, Dallas and surrounding areas. For over 15 years we have brought the finest in comfort solutions and services to our customers…
Learn More
When summer comes in North Texas, it can be brutal. Temperatures can get extremely hot, especially within single-family homes, and if you have a family that needs to be cool during the hottest part of the day, you want to make sure that your air-conditioning unit was functioning properly, sparing them, and yourself, the agony of having to deal with triple digit temperatures without an AC. This is how you can easily find the best AC service in the DFW metroplex that will help you get your air-conditioner running once again.

We provide the highest quality service to all our customers. Our highly qualified & certified technicians are always ready to take care of your heating & cooling needs 24/7.
Learn More
We provide heating and air conditioning systems that make sense for you, your home or business and most off all comfort. We are dedicated to providing comfort, healthy air, efficiency and longevity in our repairs and installations.

Our specialist team have all been certified under the highest qualifications in the business. Our experience goes a long way to bringing you quality service.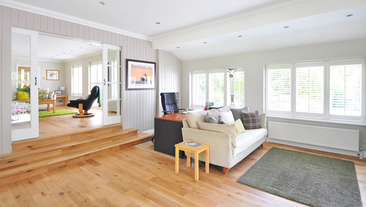 We service and install most makes and models of equipment. Our experience and technical knowledge means we do the work right, down to the smallest detail. Too many Texas homeowners spend more money than they need to due to poor advice from a technician. When you call Frisco Heating and Air Conditioning, the job is done right – the first time!
Not only do we offer residential and commercial HVAC installation, service, and repair – including work on gas and electric furnaces, air conditioners, heat pumps, and thermostats – we also specialize in air balancing, duct systems, improving indoor air quality, and provide preventative maintenance solutions.
Once we diagnose the problem, our experts will solve it with best suited way for resolving it. We render our timely services at very affordable prices. Our company is a one-stop solution for solving all your HVAC problems that hamper daily routine activities..
Don't Be Shy. Get In Touch.
Call 972-370-5420 Today!
We install gas furnaces, propane furnaces, electric furnaces, air conditioning, heat pumps, ductwork, oil to gas furnace conversions, oil to electric furnace conversions, gas electric roof top units, duct-less mini split heat pumps, generators, infrared radiant heating, shop heaters, warehouse heaters, oil furnaces, filters, filter systems, UV lights, humidifiers, thermostats, swamp coolers, electric and gas water heaters, gas lines, gas fireplaces, gas barbecues, gas dryers, gas ranges, venting, chimney liners, custom sheet metal, air distribution systems, spiral duct work, remodels, retrofit, basement remodels, plumbing, electrical work, electric panels and sub panels. Schedule an appointment today!
EXCELLENT
" Feeling completely relaxed and happy with the excellent service I received from Frisco Heating and Air Conditioning. It was a referral from one of my friends and they showed great attitude and were fully dedicated towards their work which helped me tremendously. "
|  McKinney, TX |  
RECOMMEND
" We really appreciated the willingness to show us each step of using our new Air Conditioning System. We liked that they explained what work they did, how they did it, and why. We also felt comfortable knowing they had done the work right the first time. "
|  Frisco, TX | 
PROFESSIONAL
" The initial visit was excellent! They took the time to review the entire house and get to know our needs; then presented a proposal that best suited our needs. The installation was handled very professionally with each and every worker having respect for our home and working diligently to complete our install. "
|  Plano, TX | 
In order to be set for the cold Winter season, you should start thinking about your heating unit before the cold temperatures start to roll in; and the same goes for Summer and air conditioning. It's best to stay on top of repairs and maintenance so that your HVAC...
read more
Frisco Heating & Air Conditioning 
////////
Family owned and operated air conditioning & heating company serving Frisco, Plano, McKinney, Allan, Dallas and surrounding areas.
© 2016 Mobile Marketing Helper.
TERMS | SITEMAP | DISCLAIMER | HELP